Questions, or Concerns? We Have Your Answers!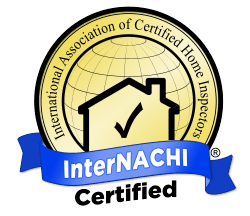 1. Do you carry errors and omissions insurance coverage?
I do carry error and omissions insurance through farmers insurance co.
2. Do you also look at the grounds?
I do look at the grounds for erosion & drainage.
3. Do you inspect the roof on the roof (shingles etc)?
I do inspect roofing as well as the attic.
4. What is the average time duration of inspection?
Average inspection takes between 2 and 3 hours based on size and issues found.
5. Years of experience and certifications? How many homes have you inspected?
I have been in business for myself for 3 years and more than 10 years of handyman, Plumbing, and general contracting experience. I have inspected a little over 1,200 homes.
6. Do you look for electrical or plumbing issues, foundation and drainage issues, and wood rot?
These are all covered in the inspection and reported as seen.
7. Do you check for lead, mold, or radon? Is that an additional charge?
I do check for Mold. Radon is tested upon request and lead is based on the year of the home and generally samples are sent in to the lab at a additional cost of $70 per sample.
Champion Home Inspection
Let us help you find your way home.
Our Address:
P.O. Box 930730
Norcross, GA 30043
Phone:
Our Mission
Our goal is to partner with our clients and referral sources to give them as much information from a home inspection as possible to make informed decisions about their purchases.